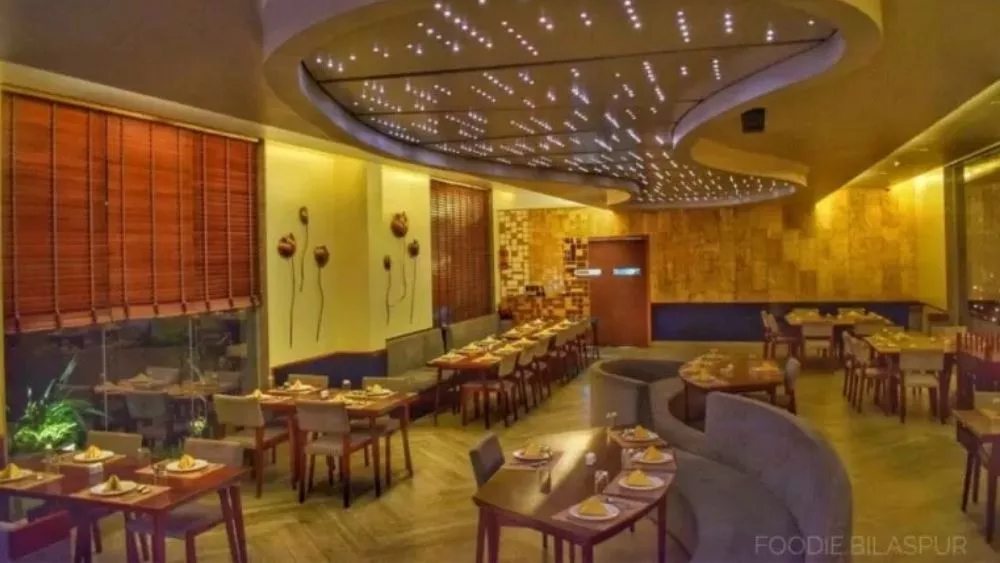 Project information
Name: IRAA
Concept: Restaurant and Pastry Shop
Location: Raipur
Description of Project
Turn key and post-opening management
Iraa Bilaspur brings you exciting dishes, perfectly blended with a relaxed dining experience, making us the perfect place for a feast with family or just a quick bite on the go.
"Iraa" means "earth". The place where it has been built is called Swarnabhoomi and it's full of greenery. The restaurant too had to reflect the nature-rich surroundings and the theme of the five elements of nature.
At Iraa, the focus is on the style of cuisine and cooking, such as the use of grills and steam baskets. The menu is a mix of popular cuisines like European, modern Indian and Asian. Signature dishes include stuffed morels with mushroom reduction and wasabi paneer tikka.