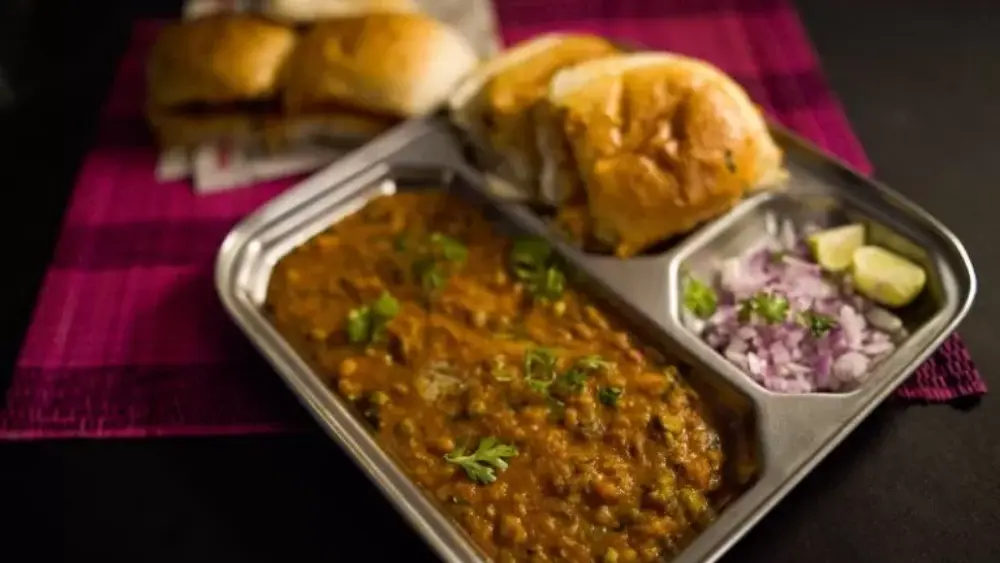 Pav Bhaji Recipe

20 min

2-3 People

15 min
Pav Bhaji
---
*Ingredients*
Capsicum
1 cup Green Peas Boiled
1/2 cup Ginger Garlic Paste
4 tbsp Potato Boiled
1 nos Tomato Chopped
1 cup Red chilly powder
2 tsp Salt to taste Turmeric
1 tsp Pav Bhaji Masala
3 tsp Kasoori Methi
1tsp Hing
1 pinch Tomato puree
1 cup Oil
1 tsp Lemon
1 nos Pav as required
*Method*
1.Heat butter on tawa, add capsicum, boiled green peas, chopped tomato, hand crumbled potato, ginger garlic paste, red chilli powder, turmeric, salt and pav bhaji masala.
2.With the help of masher mash all the vegetable into a uniform texture
3.Once the vegetables looks uniform, scrape all the vegetables to the edge of the tawa to make butter tadka
4.For butter tadka melt butter, add chopped onion, pav bhaji masala, ginger garlic paste, pinch of hing, chilli powder, kasoori methi, tomato puree and chopped coriander, mix it well and allow the masala to cook.
5.Mix butter tadka with vegetables and mash properly, add water to achieve desired smooth consistency, add butter and finish the bhaji
6.For pav, slit the pav horizontally, Melt butter on tawa add pav bhaji masala, chopped coriander, lemon juice and fry pav.
7.Garnish bhaji with more butter and chopped coriander and chopped onion, Serve with pav!
---