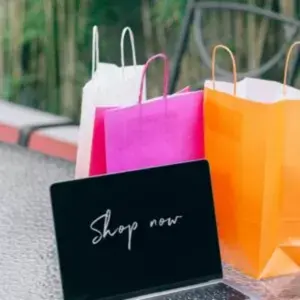 My top 5 Amazon Deal picks for Prime Day
SALE! SALE! SALE! SALE!
Amazon has announced the Amazon Prime Day Sale on July 26, 2021. This is the company's fifth Amazon Prime Day sale in India, and it will commence from July 26 at 12 AM and will run until July 27. This sale will include offers on products in various categories, including smartphones, electronics, TVs, appliances, Amazon's own devices, fashion, beauty, everyday essentials, and especially on our kitchen favourites. Here is our list of recommendations on the best deals that we found on Amazon do check it out, and get your shopping mode on to grab the best deal out there.
1) Upto 65% off on Daily Essentials 
This Prime day get up to 65% off on daily essentials like household supplies, groceries, pantry, etc. Get your wishlist in action and add your favourite products to your cart without getting any holes in your pocket.
2) Upto 50% off on Large Appliances 
If you were planning to buy your favourite LED Tv to watch your favourite shows, a microwave oven to bake your favourite dish, or even upgrade your refrigerator or any kitchen appliance then, this is the time! Go check out this Prime deal and avail up to 50% off on your much-awaited kitchen appliance now.
3) Upto 50% off on Vacum Cleaners

Elevate your kitchen with technology and make your heavy tasks easier. Let these Robotic Cleaners do the task of cleaning and you can focus on cooking better. We love how technology can make things easier and faster. The best part about these products is they Vacum and Mop at your time and you can also select the off-limit mop zone and also prioritize room as per your convenience.
4) Upto 70% off on Home Storage and Organization 
If you are a fan of decluttering and organization, then this deal is perfect for you. Get your Monica Vibes on and buy your favourite kitchen organizers and storage essentials that will make your daily tasks easier and faster. The best part about this Prime deal is it has eco-friendly and sustainable products made out of bamboo and wood.
5) Upto 50% off on Callas
When smart products help streamline household chores, maintaining them becomes less of a chore. Knowing that we play a role in that is what motivates us. These products provide with pan holder rack and are designed for pan, lids, pots, griddles, splatter screens, and cooking utensils, Saving cabinet/countertop space and managing pans well, you can adjust the rack height according to the frying pan's size. This rack can be used vertical or horizontal as well.
You can visit our Amazon storefront for more information on shopping ideas and Amazon Prime Day 2021 deals:  www.amazon.in/shop/chefajaychopra