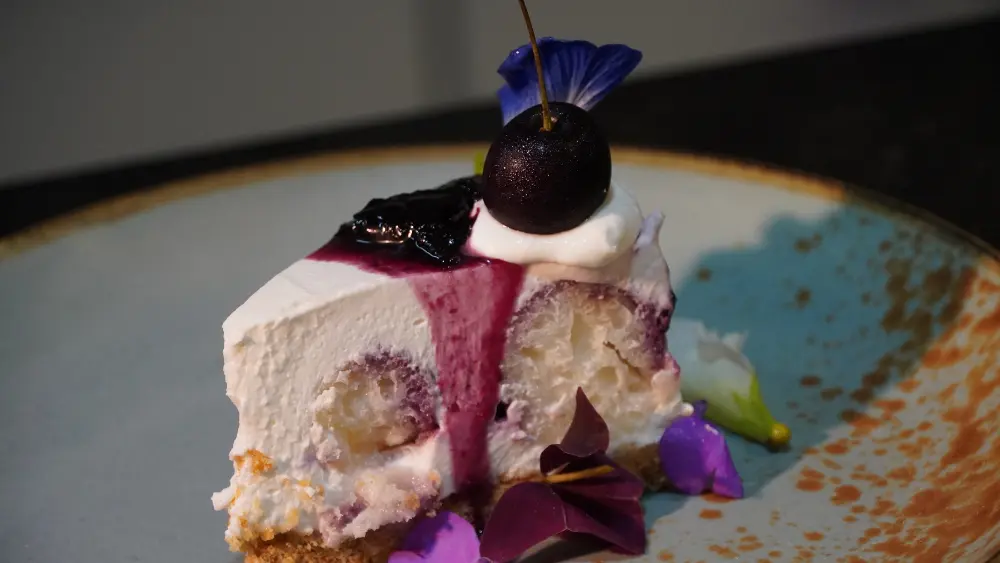 Cherry Rasgulla Cheese Cake Recipe

5 min

2-3 People

6.30hr
Ingredients
---
150 gms Unsalted Cream Cheese
175 gms Whipped Cream
1 packet Digestive Biscuit
1 cup Cherries
40 - 50 gm Butter
200 gm Caster Sugar
1 tsp Cinnamon Powder
4-5 tsp Yoghurt
10 Rasgullas
Cherry Compote
Method
In a bowl add some crushed digestive biscuits in a food processor till the texture becomes like bread crumbs. transfer it  in a bowl, then add some melted butter, some caster sugar and cinnamon powder to make a base.
Take a cake ring or cake mould and evenly make a 2 - 3 cm thick layer base with biscuit mix and put it in a freezer to chill for 10 to 15 mins.
Now in another bowl add some cream Cheese and make sure you keep the cream cheese out at room temperature before making the cake, then add some yoghurt to give a slight sour taste and whisk it well.
Then add some more Caster Sugar and then some whipped cream, and mix it  really well and then pour the filling into the crust.
Now take the rasgullas and squeeze the water completely and then place the rasgullas on the cream cheese layer.
Pour cherry compote over each rasgullas and then top it up with remaining cream cheese filling and gently smoothen the top.
At the end chill the cheesecake in the freeze for a minimum of 6 hours. For best results keep it in the freezer overnight.
Then remove it from the mould then cut a small portion and top it with some more cherry and cherry compote and it's ready to eat
---