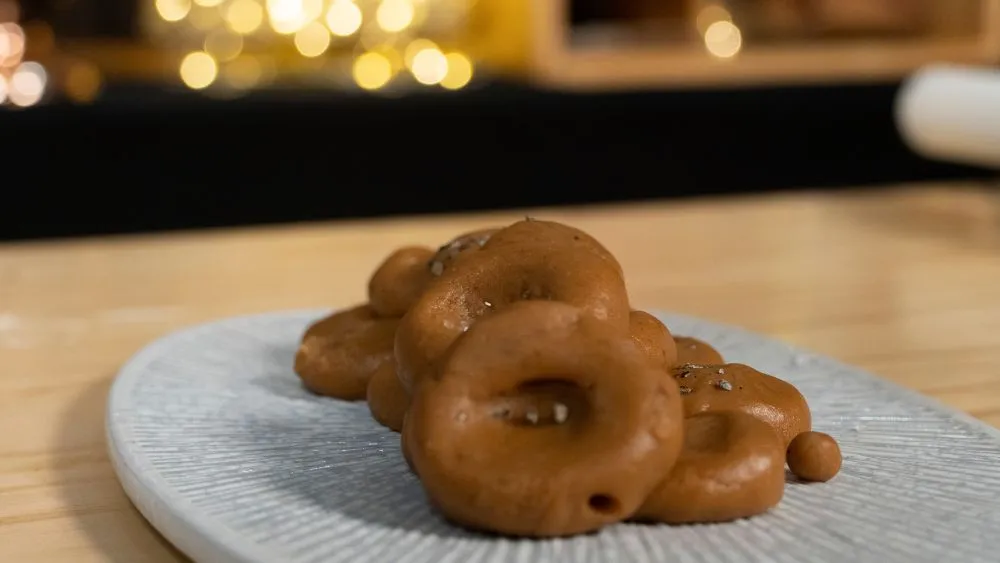 Mathura Ke Pede Recipe

45 mins

2-3 people

20 mins
Mathura ke Pede
---
Ingredients:
Milk – 1 bowl
Brown khoya – ½ cup
Sugar – 3-4 tbsp
Cardamom powder – 2-3 tsp
Ghee – 1 tsp
Method:
In a nonstick pan reduce the milk and add brown khoya and cook till khoya melt completely.
Add sugar and continue cooking till sugar melts.
Add cardamom powder and ghee, once it done, pour the mixer in bowl
Keep the mixture aside and allow it to cool.
Divide the peda in equal portions. And shape it into pedha.
And finish the pede with a cardamom seed on top.
---