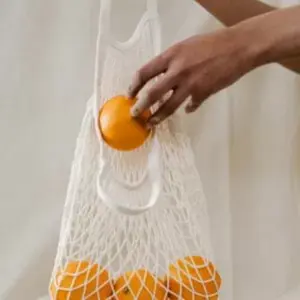 Top Eco-friendly Kitchen Products you can use for a Sustainable Home.
After spending more than a year indoors, it's only natural that many of us would reassess our living situation. While we've certainly been making some of the more common changes – using bags for life when we do our weekly shop, or washing our laundry at a lower temperature – lockdown revealed more things we could fix.

By this, we mean eliminating single-use plastics and choosing greener alternatives that we could use time and again. And we have to say, it's only improved our experience in the kitchen.

Fortunately, setting up a more eco-friendly kitchen—especially saying goodbye to all the single-use plastics that end up clogging landfills and oceans—can start with making a few changes.
1) Reusable Paper Towels
If you are in the kitchen and pull paper towels again and again just to clean or dry your hands then this is a good option to save money.Reusable/Washable with or without mild soap in the kitchen sink and not in the washing machine.
Squeeze them to rinse water and it becomes 90% dry again. It absorbs water quickly and creates no mess as compared to paper towels when they are completely wet. Comes in a box, so unused rolls can be easily stored. It can be used for wiping or drying utensils, kitchen counter, wooden furniture, home appliances, windows, etc. The size is bigger than normal paper towels as it shrinks a little when it becomes wet.
2) Silicone Storage Bags
Thoroughly satisfied with this product. The design and vibrant colours appeal to the eye. Its functionality is also to the mark! It's easy to use and handle. It keeps the food extremely fresh and while storing in the refrigerator, the cooling is not affected at all.
3) Storage Glass Jars
The glass jars look quite nice and the design is excellent. They can fit on small shelves easily. Lids are also easy to open and close and they are pretty much airtight. Ideal for storing spices, tea, coffee, dry fruit, etc. Perfect for storing liquid or semi-liquid edibles like tomato puree, tamarind pulp, chutneys, compotes, etc in refrigerator or freezer. These are the best quality glass jars that I have found in 180 ml size so far. I'm completely satisfied with my purchase. This product is totally value for money. Got timely delivery from Amazon without any damage or breakage.
4) Reusable Vegetable Storage Bags
The bags are Eco friendly, Non-toxic and Reusable, The print also doesn't fade after washing, The drawstring is also strong, They give a good look to your refrigerator, It made my kitchen Plastic-free and After using it for many weeks now, I and my family are totally loving this product, it keeps all the veggies fresh for a long time.
5) Compostable Trash Bags
The garbage bags are an essential part of home cleaning as we don't want to get our hands dirty every day. The product was found of good quality, nice build. These are leakage-proof and are not having any visible defects, definitely recommend buying the product and staying away from hazardous non-biodegradable plastics bags. First I thought maybe the bag would be thin but to my surprise, it was sufficiently thick, which provides additional strength so that the bag does not puncture.
6) Reusable Shopping Grocery Bags
Plastic bags do not decompose. Once in landfills, they stay there for a very long time. These reusable cotton grocery bags are an excellent alternative to normal plastic bags. They are more durable and customizable than plastic bags. These bags compress easily and can fit anywhere ranging from glove compartments to purses. They can also be personalized with drawings or pins and lapels. Total 3 cotton bags with 3 different designs are included in this set, offering excellent value.
You can visit our Amazon Shop for more information on kitchen essentials and shopping ideas: https://www.amazon.in/shop/chefajaychopra