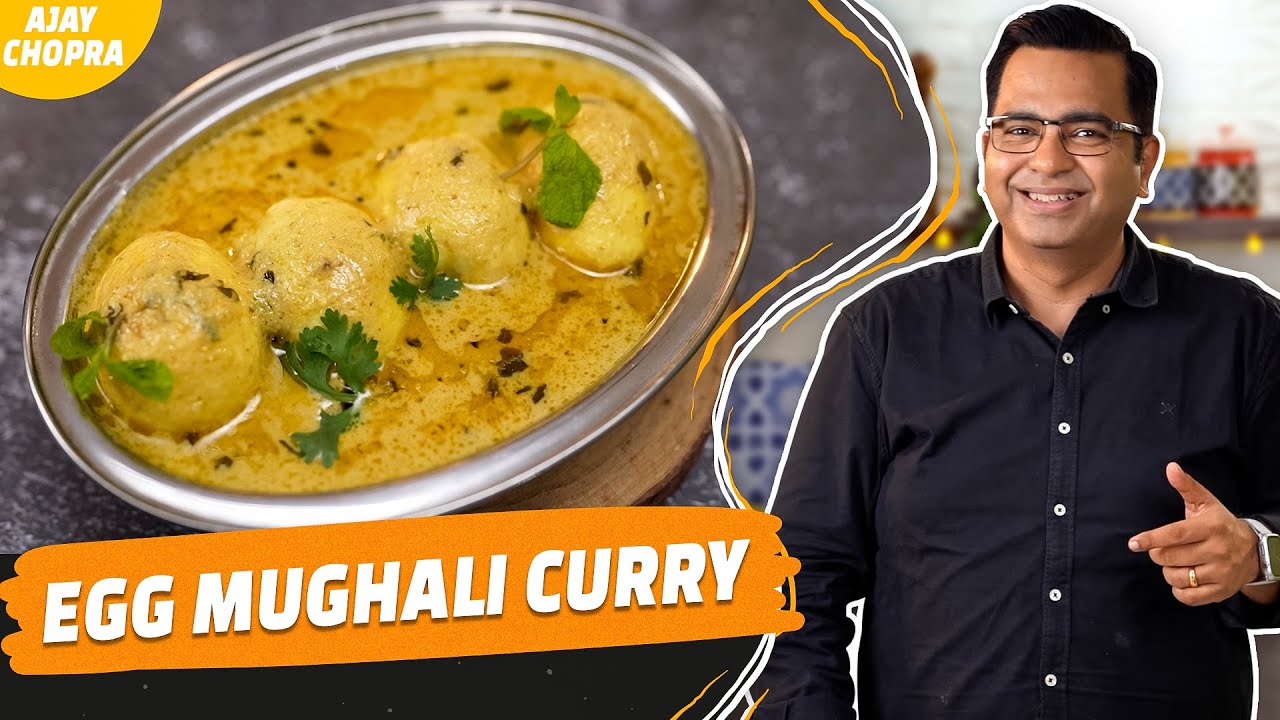 Egg Malai Curry Recipe

40 Mins

5-6 People

10 Mins
Egg Malai Curry
Egg Malai Curry is a delightful and creamy dish that combines the richness of eggs with a flavorful and aromatic gravy. This recipe is a step-by-step guide to create this mouthwatering dish that is sure to please your taste buds.
Ingredients
Eggs 6 pcs
Salt 1 tsp
Onions 5 pcs
Green chilli 2 pcs
Oil 2 tbsp
Bayleaf 3 pcs
Cinamon 1 inch
Green cardamom 3 pcs
Cloves 3-4 pcs
Ginger & garlic paste 1 tbsp
Green chilli slit 1 pc
Curd 1 cup
Salt ½ tbsp
Coriander powder 1 tbsp
Sabzi masala 1 tbsp
Water as required
Milk 1 cup
Kasoori methi 1 tbsp
Fresh cream ¼ cup
For shallow frying eggs:
Oil 1 tbsp
Turmeric powder a pinch
Eggs (boiled & peeled)
Method:
Boiling the Eggs:
Begin by taking a pot and filling it with enough water to submerge the eggs completely. Add a pinch of salt to the water.
Gently place the eggs into the pot and turn the heat to high. Allow the water to come to a rolling boil.
Once the water is boiling, let the eggs cook for 9-10 minutes. This will result in hard-boiled eggs with a slightly soft and creamy yolk.
After the eggs are cooked, carefully remove them from the pot and place them in a bowl of cold water to cool down. This will make it easier to peel the shells later.
Once the eggs have cooled, peel off the shells and set them aside.
Preparing the Egg Malai Curry:
Take the boiled eggs and make a few shallow cuts or gashes on them. This will allow the flavours of the curry to penetrate the eggs.
Heat a pan and add oil. Once the oil is hot, add a pinch of turmeric powder and the boiled eggs.
Sauté them for 1-2 minutes until they develop a light golden colour. Remove the eggs from the pan and set them aside on a plate.
In the same pan, add more oil if needed. Add bay leaves, cinnamon, green cardamom, and cloves. Allow them to splutter and release their aromatic flavours.
Next, add a paste made from roughly cut onions and green chilies. Cook this mixture until it dries up and turns golden brown.
Now, add ginger and garlic paste along with more green chilies. Sauté until the raw smell disappears.
Add some water and curd to the pan. Mix well and cook until the oil starts to separate from the mixture.
Season with salt, coriander powder, and sabzi masala. Stir to combine the spices.
Pour in water, milk, and kasoori methi. Let the curry simmer for 5-6 minutes to allow the flavours to meld.
Finally, add fresh cream and the sautéed eggs to the curry.
Gently mix everything together and let it cook for a few more minutes until the sauce thickens and the eggs absorb the creamy goodness.
Egg Malai Curry is now ready to be served.