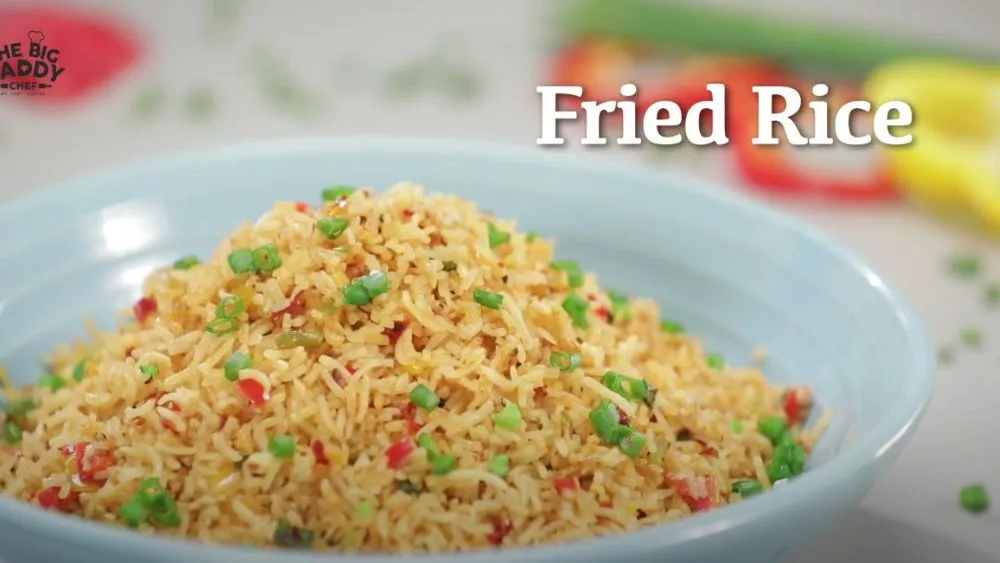 Fried Rice Recipe

15 mins

2-3 people

10 mins
---

Ingredients
1 tbsp Garlic, chopped
1 tbsp Ginger, chopped
½ cup Mixed Bell Peppers, chopped
2 cups Cooked Rice
2 tbsp Schezwan Chilli Sauce
1 tbsp Oil
Salt to taste
Pepper Powder
  Method
1) Heat a wok super-hot and then add some oil.
2) then add in chopped garlic and sauté till its slightly brown then add in ginger and mixed Bell Peppers and sauté for 2-3 mins
4) Now add in the cooked rice and stir gently and sauté, add in some crushed pepper and some salt some schezwan chili sauce for seasoning and mix all of it well.
5) Then remove the hot fried rice from a plate and garnish it with some chopped spring onion greens and serve.
---