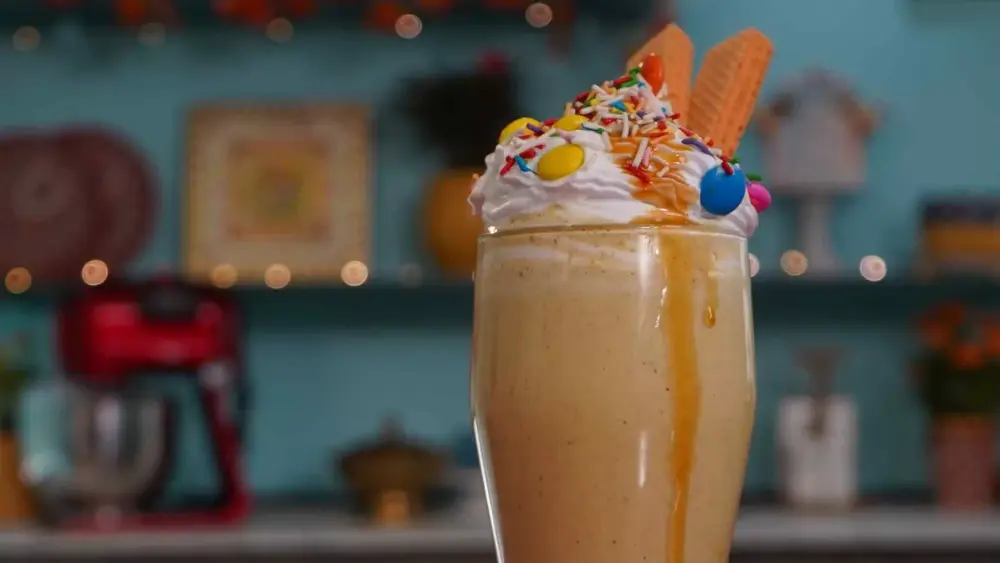 Thandai Freak Shake Recipe

5 min

2-3 People

15 min
Thandai Freak Shake
---
Ingredients
For Thandai masalastuff
1 tbsp toasted poppy seeds
1 tbsp black pepper
1/4 tsp green cardamom
1 tsp melon seeds
1 tbsp cashew nuts broken
2 tbsp Almonds
1 tbsp Saffron mishri
1tbsp Saffron
10 strand Milk
1tsp For saffron essence Milk
2tbsp Saffron
10 strand For shake Vanilla ice cream
2 scoops Milk
1/2cup Sugar
1 tsp For Garnishing Whipped cream in a piping bag with star nozzles Caramel syrup
1tbsp Cream wafer
1 Gems
few Thandai Masala
Method
1. Take saunf, poppy seeds, black pepper, green cardamom, melon seeds, cashew nuts, and almonds, milk, and pound them to make thandai masala.
2. Make sure the paste is nice and fine
3. In a pan add milk and saffron and make saffron essence
4. Now add milk, saffron essence, vanilla ice-cream, thandai paste, and sugar to make a shake.
5. In a glass pour caramel syrup.
6. Then pour the shake into the serving glass.
7. Top the shake with whipped cream, cream wafers, gems, and sprinklers to give it an amazing look.
8. And Voila! the Thandai Freakshake is ready.
---