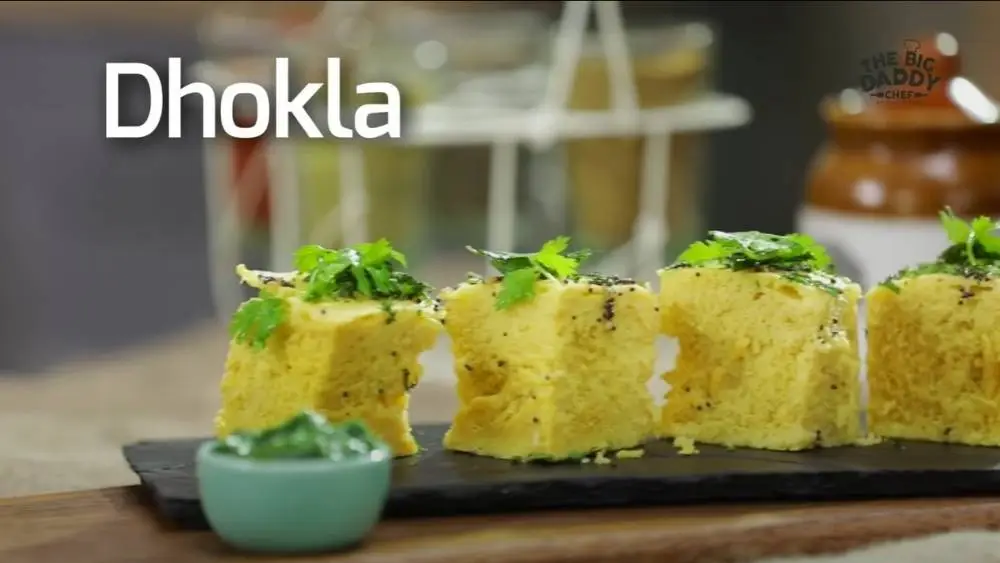 Dhokla Recipe

20 min

2-3 People

20 min
Season 2 Dhokla by Chef Ajay Chopra
---
One of the most famous and delicious dish of #GujaratiCuisine is undoubtedly #Dhokla. You can call it the Indian version of Cake. This dish is so simple yet so tasty that it is actually been loved by all the ages of people. So let's try this recipe today and make it. Follow me, #ChefAjayChopra.
Ingredients:
For Dhokla Batter:
1 & 1/2 cup Besan
1/4 tsp Turmeric Powder
1 tsp Baking Powder
1 tsp Lemon Juice
1 tsp Oil
Water
1 tsp Eno / Fruit Salt
Salt to taste
For Tempering:
1 tbsp Oil
1 tsp Mustard Seeds
2-3 Half Chopped Green Chillies
1 tsp Sesame Seeds
Handful Curry Leaves
Water
2 tbsp Crushed Sugar
1 tbsp Lemon Juice
Salt to taste
Method:
For Dhokla:
First we have to prepare the batter. For this, take a bowl, put besan, turmeric, baking powder, lemon juice, oil one by one and combine everything well. Add water and make a batter of flowing consistency. Now keep this batter aside for at least an hour. After 1 hour, add Eno, baking powder, some more drops of lemon juice and salt and mix everything well. You will find a nice fluffy rising batter. Now take a cake tin, grease it with some oil, and put the batter into it. Now put this into a steamer, cover the lid and let it steam for at least 12-15 mins. Now once the dhokla is ready, take it out of the cake tin, and cut it into square pieces. Now put generous amount of sugar syrup on top of the pieces of dhokla and let them soak in that syrup. After few minutes you can enjoy your yummy dhokla.
For Sugar Syrup:
Take a pan. Put some oil. Now add all the ingredients one by one along with water and lemon juice and then mix everything together. Your sugar syrup tempering is ready.
---