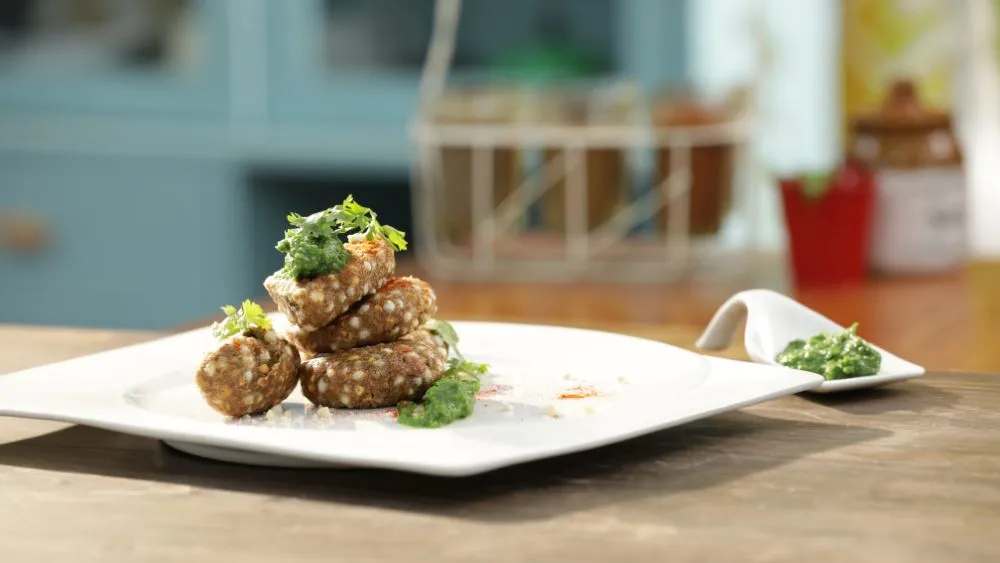 Sabudana Wada Recipe

30 mins

2-3 people

10 mins
Sabudana Wada
---
Ingredients:
1 cup Sabudana / Tapioca Seeds = soaked in water for 3-4 hrs
SendhaNamak / Rock Salt to taste
1 tbsp chopped Ginger
1 tbsp chopped Green Chillies
A pinch of Red Chilli Powder
1/2cup crushed Peanuts
2 & 1/2tbsp Kuttu Ka Atta / Buckwheat Flour
1 cup boiled mashed Potatoes
Oil for Frying
Green Chutney – to Serve with
Method:
First and foremost soak the sabudana in water for about 3-4 hrs before cooking. Now take a bowl, add soaked sabudana, all the masalas, salt, flour and potatoes one by one and mix everything well. Once everything is mixed, it should be like a dough with tight consistency. Now make round and flat shaped balls for wada or fritters. Now take a pan, put enough oil for frying. Once the oil is hot, put the sabudana balls for deep frying. Once the fritters are golden brown in colour, take them out of oil and serve hot along with green chutney. Enjoy!
---