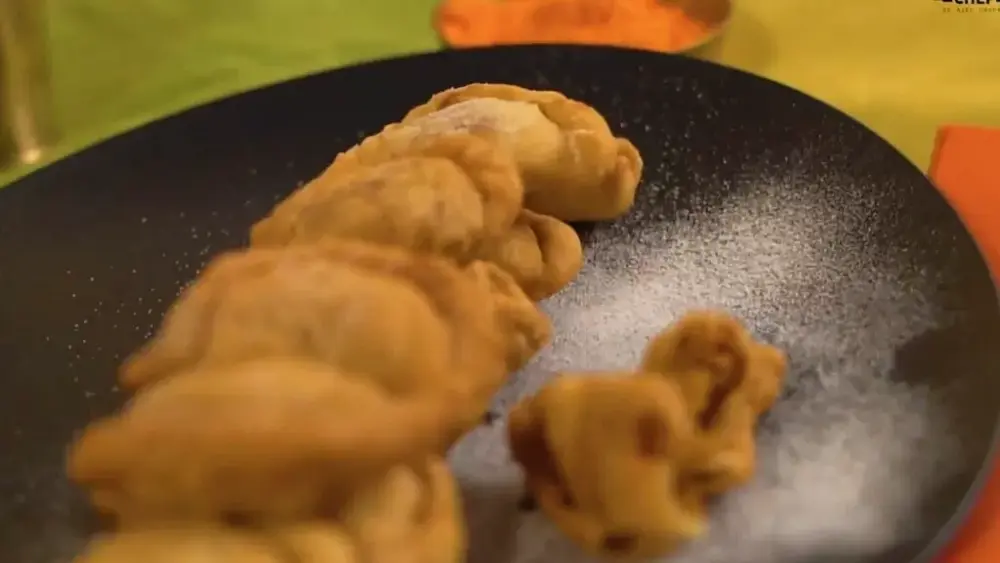 Gujiya Puranpoli Recipe

15 min

2-3 People

15 min
Gujiya Puranpoli
---
Ingredients
For a dough
1 cup Maida
1 tsp Ghee
As required Water
for stuffing ghujiya 
2 tbsp ghee
1 cup Chana dal
1 cup Jaggery
1 tbsp Cardamom powder
For frying As required oil
Method
1. For Gujiya Dough.
a) In a bowl take the refined flour and then rub the ghee in the flour with your fingers to get a little rough sand-like texture at the end.
b) Add some water and knead the dough and keep it aside.
2. For stuffing.
a) Soak chana dal overnight and then boil it
b) Now turn the boiled channa dal into a coarse paste. Also, make sure there is no moisture in the paste.
c) Heat ghee in a pan and melt jaggery stirring occasionally, add cardamom powder and stir well, slow add cooked chana dal paste and mix it well, allow the mixture to cool in a flat plate or bowl.
d) Now take the Gujiya dough and divide it into small portions and then roll the dough and add the chana dal stuffing seal the edges by either twisting the ends or by the help of a fork or by the help of Gujiya maker available in the market.
e) Heat sufficient oil in a kadhai and fry the Gujiya in low flame until it turns golden brown and crispy.
f) Serve the Gujiya hot or after some time and make this Holi memorable.
---