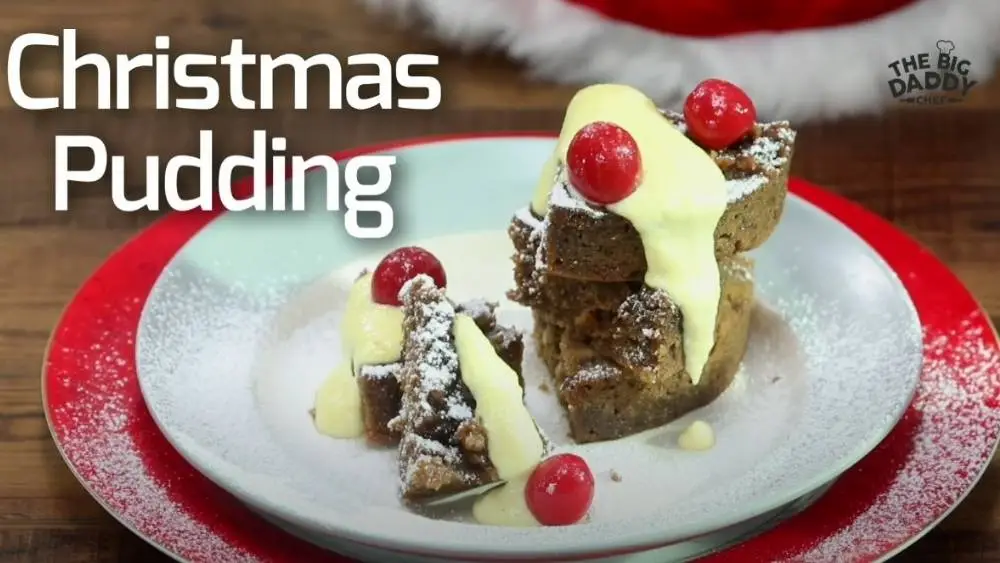 Christmas Pudding Recipe

30 min

2 people

15 min
Christmas Pudding by Chef Ajay Chopra
---
Ingredients
1 bowl soaked Dry Fruits
80-100 gm Butter
1/2cup Brown Sugar
1/2cup Maida
1 cup Bread Crumbs
1 tsp Nutmeg Powder
2 tsp mixed Spice powder (Cinnamon-cardamom-clove)
2 Eggs
1 cup all-purpose Flour
1 tbsp Orange Juice
To garnish:
Custard Sauce
Cherries
Icing Sugar
Before you make the cake make sure you soak some dried fruits in any juice of your desire or any wine or alcohol for 1 month or else for a quicker process take a pot and add the desired juice or liquid and add the dry fruits and boil it well and then keep it soaked in it for 2 days.
First, take a bowl add some butter and brown sugar and whisk both well till the butter is soft and fluffy in texture.
Then add some eggs in the butter and sugar mixtures and whisk it well.
Now take another bowl and add some maida, bread crumbs, nutmeg powder, then some cinnamon, cardamom and cloved mix everything.
After that 0nce the batter is well mixed and completely done, add the soaked dry fruits into this batter and then add all the dried ingredients and combine mix everything well. If you find the batter to be thick then you can add a little bit of Orange Juice.
Now once the batter is ready put this in a cake tin make sure you grease the tin with butter before and then wrap the tin with the help of a foil paper.
Now take a pressure cooker and add some water. Put the tin into it and cover the lid. Cook it till 8-10 whistles.
Once it is done, take the pudding out and let it cool for a while.
Cut into your desired pieces and top it with some custard sauce, cherries and enjoy.
 Relish this awesome dish with your loved ones this Christmas.