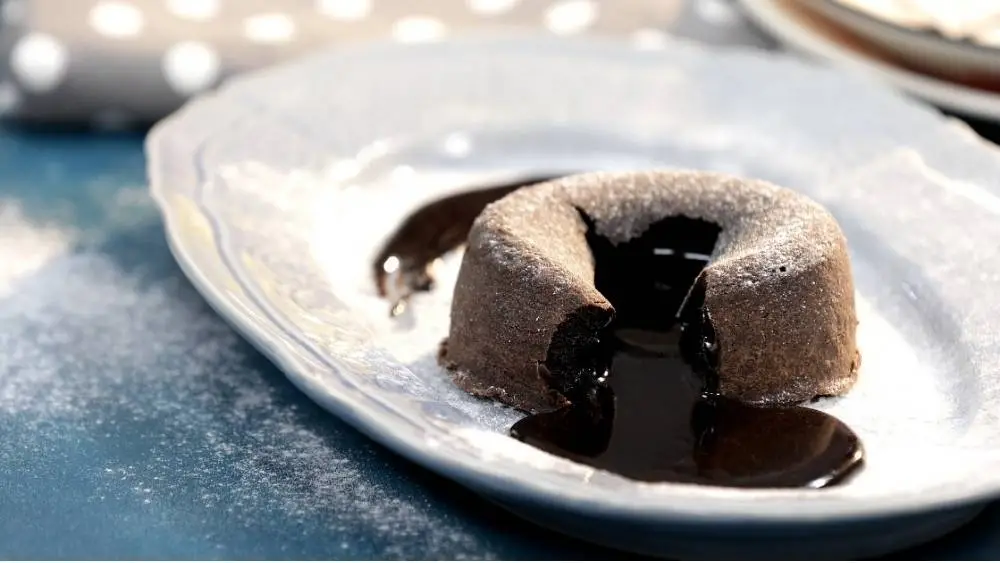 Chocolate Lava Cake Recipe

10 min

2-3 People

15 min
Choco lava cake recipe
---
Ingredients:
1 bowl Chocolate.
1 bowl Butter.
3nos. Eggs.
1tbsp. Sugar.
1tbsp. Refined Flour.
Method:
Boil water in a pot. Then put 1 bowl of chocolate and 1 bowl of butter in glass bowl which
is kept on the pot with boiling water and melt it with butter. Whisk 3 nos. Eggs in this, add
1 tbsp. Sugar and whisk again. Now add 1tbsp. Refined white flour and whisk it again.
Nicely whisk.
Coat the small oven-proof bowls with butter and then dust it off with dry Refined Flour to
line it with dry Refined flour. Pour this mixture into these small bowls. Just fill the cups till
3/4th of the bowl as it rises. Now keep these in a pre-heated oven in 180 degrees for 10
minutes. After baking for 10 minutes burst it and serve fresh.
---