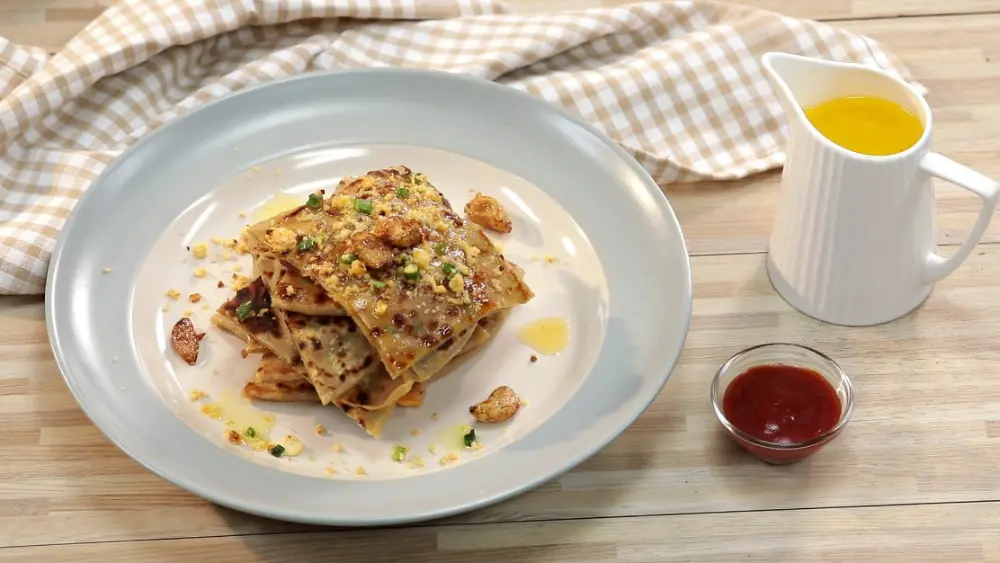 Cheese Paratha Recipe

15 min

2-3 People

5 min
Ingredients
---
For the cheese stuffing:
1 cup grated Cheese
2 tbsp fried and chopped Garlic
1/2cup chopped Spring Onions green part
A pinch of Red Chilli Powder
Atta Dough
Ghee/Oil for frying
Method
In a bowl take 1 cup grated cheese.
Now add 2 tbsp chopped and fried garlic to it.
Add ½ cup chopped spring onion leaves.
Also, add a pinch of red chili powder.
Mix it well.
Your cheese stuffing is ready.
Now Take a small portion of the dough.
Make it round and flat in shape from the edges keeping the middle portion thick.
Put a generous amount of the cheese stuffing in the middle section of the flat dough and then wrap it from the edges so that all the cheese stuffing should be inside the dough of the paratha.
Now make a nice ball shape and sprinkle some flour dust on it and then roll out the dough into a nice flatbread just like roti or Indian bread.
You can keep the paratha thick, so when it cooks, the cheese will ooze from it.
Now take a tawa and put it on the flame.
 Let it hot for some time.
Then add the flatbread onto the tawa.
Once it is cooked on the low flame from one side flip it to another side.
 Put some ghee on the cooked side and then repeat this on the other side.
Your yummy cheese paratha is ready.
Cut it into 4 pieces
Garnish with some portion of the cheese stuffing.
Serve hot. Enjoy!
---