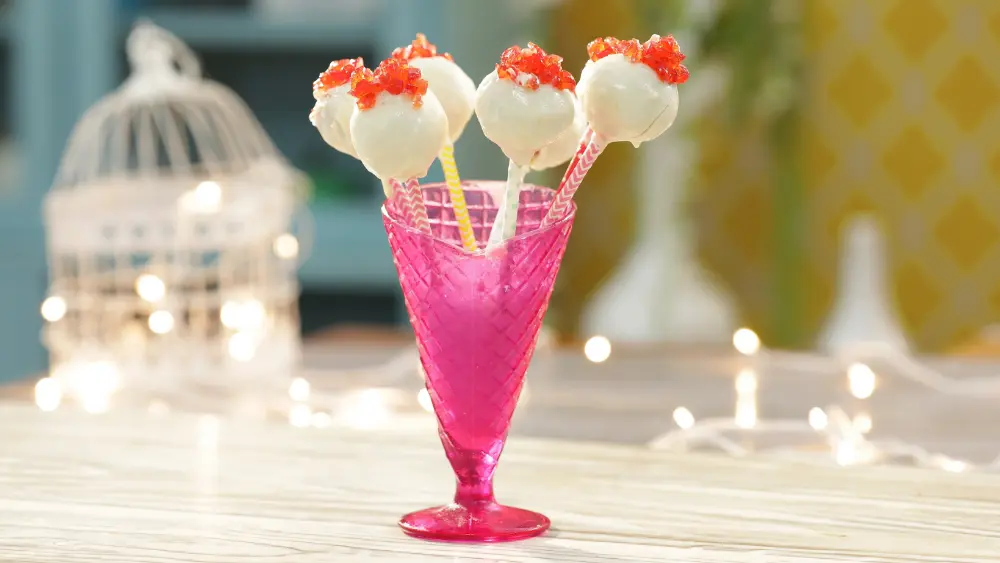 Alpenliebe Juzt Jelly Recipe

20 min

2-3 People

10 min
Ingredients
---
Brownie 200 Gms
Chocolate Dark Compound 300 Gms
Cooking cream 100 Gms
Alpenliebe Juzt Jelly 100 Gms
Method
Chocolate Ganache:
1) Boil (100 gms) of cooking cream and add 100 gms of dark or milk chocolate and mix it well to get a lump-free mix.
Cake pop Mix:
1) Take a brownie or any cake and crush it well in a bowl and then add the ganache and mix well to get a doughy consistency.
 2) Take one piece of just jelly chocolate and place it on a chocolate stick and cover it with the cake mixture we prepared to make it a nice lollypop stick.
3)Once the cake pops are ready place them upside down on a plate and keep it in the refrigerator few hours to let the white chocolate, we add later it stays there.
4) Then take the cake pops out of the refrigerator and then dip them in white chocolate sauce.
5)for the white chocolate sauce melt 200 grams of white chocolate on a double boiler.
6) Dip the cake pop in the melted chocolate, shake the excess chocolate and let it rest for 20 mins and garnish with some sprinkles.
---