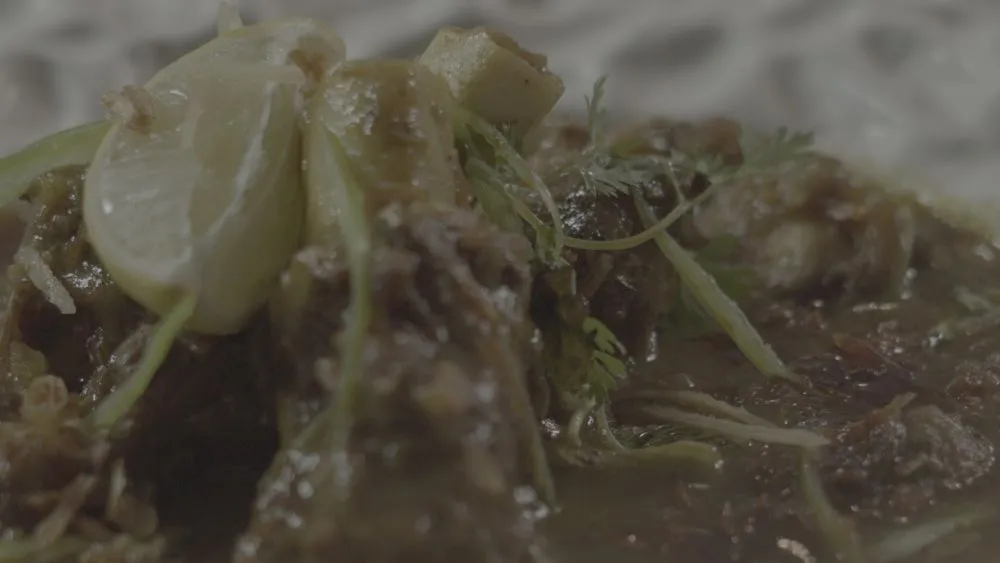 Old Delhi special Nihari Recipe

20 mins

2-3 people

15 mins
Old Delhi special Nihari
---
Ingredients:
For masala
Cumin seeds – 2 tsp
Coriander seeds – 2 tsp
Cloves – 6-7 numbers
Black pepper corn – 5-6 numbers
Cinnamon stick – 1 number
Green cardamom – 4-5 numbers
Black cardamom – 3-4 numbers
Saunf – 1 tsp
Rose Petel – 7-8 numbers
Pan ki jad – ½ inch pic
Nutmeg – ½ pinch pic
Peepli – 1-2 numbers 
Khas ki jad – ½ inch pic
Patharphool – ½ inch pic
Javitri – 1 number
Star anise – 1-2 numbers
Bay leaf – 1-2 numbers
For nihari
Mustard oil – 4 tbsp
Mutton – 300 gms
Kewra water – 1 tsp
Sliced onion – 300 gm
Salt – 1 tsp
Ginger garlic paste – 3 tbsp
Turmeric powder – 1 tsp
Red chili powder – 1 tsp
Nihari masala – 2-3 tsp
Ghee – 1 tbsp
Atta – 1 tsp
Besan – 1 tsp
Method:
For nihari masala
In a pan roast cumin seed, coriander seeds, cloves, black pepper corn, cinnamon stick, green cardamom, black cardamom, saunf, rose Petal, pan ki jad, nutmeg, peepli, khas ki jad, patharphool, javitri, star anise, bay leaf, and keep it aside to cool it down.
In a grinder jar put all the ingredients and make fine powder  and your nihari masala is ready.
For nihari
Using a thick bottom pan, heat mustard oil, pour kewra water, and cover with the lid and switch off the flame.
Now add mutton in the pan and switch on the gas flame and bhuno the mutton, add sliced onion, and bhuno together and add salt and sauté for some more time.
Add ginger garlic paste, a little amount of water and continue to bhuno the meat.
Now add turmeric powder, red chili powder, nihari masala and sauté it well.
Pour in stock  and let it simmer on  a slow flame for a minimum of  45 minutes to 90 minutes  .
In another pan, heat ghee, and roast atta, besan till it is nutty brown and mix with nihari and bring it to boil.
Garnish the nihari with fried onion and lemon wedges, green chili juliennes.
---