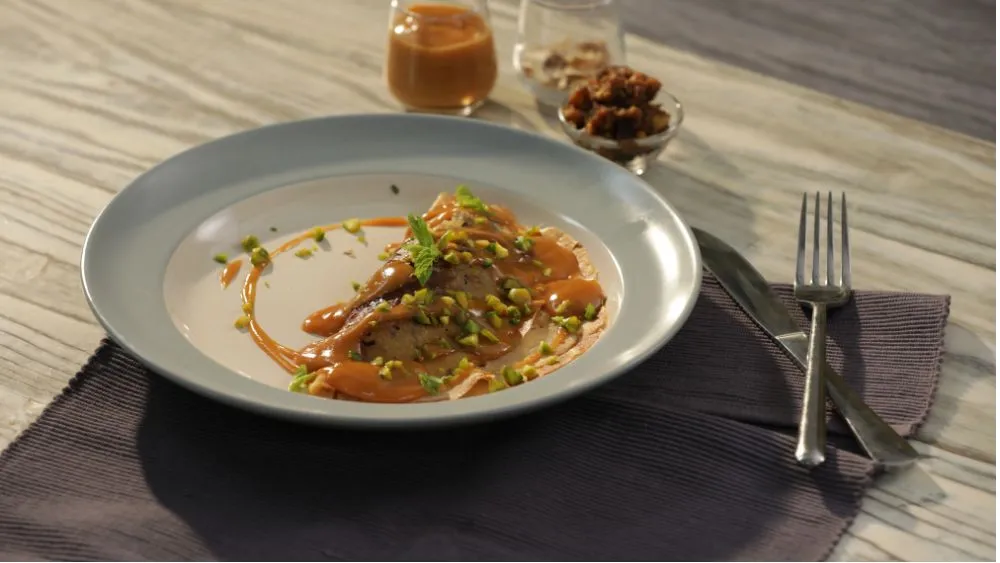 Rajgira Crepes Recipe

20 mins

2-3 people

15 mins
Rajgira Crepes
---

Method
For crepe batter:
First make the batter.
Take a bowl, and pour some yogurt, sugar, milk, baking powder and rajgira flour and combine them together. Your crepes batter is ready. Keep it aside.
For halwa:
Take a pan, add ghee and then add some hazelnut, chopped cashew nut, some chopped almonds and some pistachios and sauté them for a while in low flame.
Now add some chopped dates and sugar and mix them together. Once the mixture turns slightly brown, add some milk, cardamom powder and combine everything together. Once it starts releasing oil from its sides your halwa is ready.
 Take it out of the flame and keep aside.
For caramel sauce:
Take a pan. Put sugar and stir it till it melts. Once it melts and golden brown in colour, put ghee and cream and switch off the flame. Stir continuously. Your caramel sauce is ready.
For crepes:
Take a non-stick tawa and put a big spoonful of the batter onto the tawa. Spread it evenly to get a nice pancake shape and pour some ghee on the sides.
 Now add a generous amount of halwa on one end and then finally wrap the halwa stuffing with the other end of the pan cake.
Your halwa stuffed crepe is ready. Dress some caramel sauce on top of the crepe and serve hot. Enjoy!
---