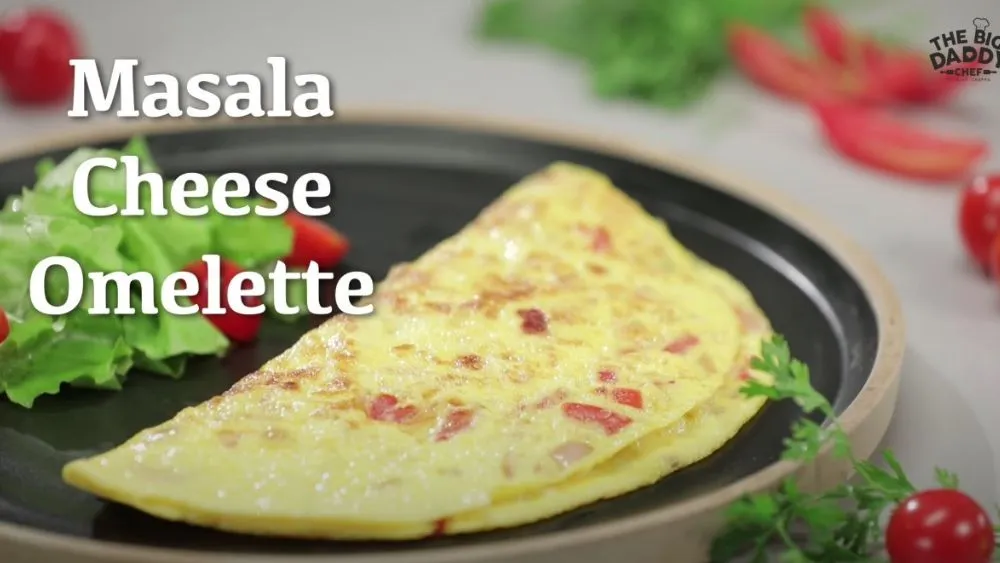 Masala Cheese Omelette Recipe

15 mins

2-3 people

10 mins
Masala Cheese Omelette
---

Ingredients
2 Eggs
1 Onion, chopped
¼ cup Tomatoes , chopped
1 tbsp Coriander Chopped
¼ cup Cheese, Grated
1 tbsp Oil
Salt to taste
Pepper Powder
For the Salad:
1 tbsp butter
3-4 cherry tomatoes cut in half
1 tsp Seasoning
Lettuce leaves

Method
1. In a bowl break the eggs and beat them using a whisk till they are light and fluffy, and then add some salt to the egg mixture and whisk it well.
2.Next in a pan add some oil then add some chopped onions and sauté them, then add in some salt and pepper for seasoning, then add some chopped tomatoes and coriander and cook for 4-5 mins.
3. Now add in the egg mixture and spread it evenly in the pan with the sautéed veggies and then add some grated cheese give it a gentle stir and let it cook on one half of the Omelette and flip it.
4.Now flip the Omelette into a half-moon shape and cook it evenly on both sides and serve it along with a salad
---