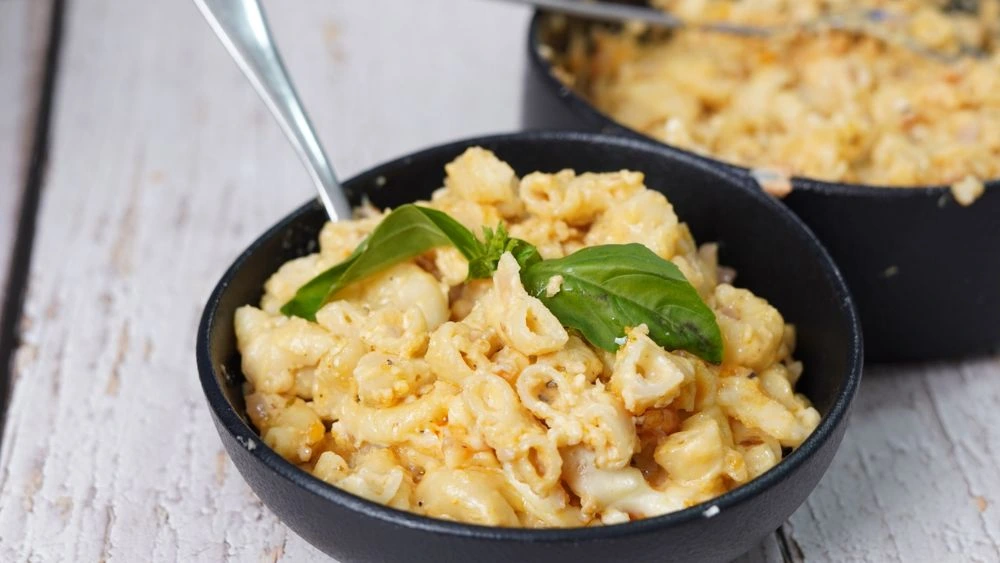 Easy Mac & Cheese Recipe

30 mins

2-3 people

10 mins
---
Ingredients:
Boiled Macaroni         2 cups
Oil                              2 tbsp
Garlic                         2 tbsp
Onion                         ½ cup
Oregano                    1 tbsp
Salt                            1 tbsp
Refine flour                2 tbsp
Butter                         2 tbsp
Milk                            300 ml
Black pepper             1 tsp
Cheddar cheese       40 gms
Mozzarella cheese   40 gms
Kurkure                     20 gms
Method:
Heat a pan, add butter, refine flour and cook it for a few seconds.
Add warm milk, stir and cook till it comes to boil. White sauce is ready, keep it aside.
Heat a fresh pan, add oil, chopped garlic and lightly saute it.
Then add chopped onion and cook till it becomes translucent.
Add oregano, white sauce and salt.
Then add boiled pasta and mix it.
Add cheddar cheese, mozzarella cheese and cook till it melts.
Transfer to a baking bowl, top it with grated cheese and crushed kurkure as shown in video. Bake it for 8-9 mins and serve.
---