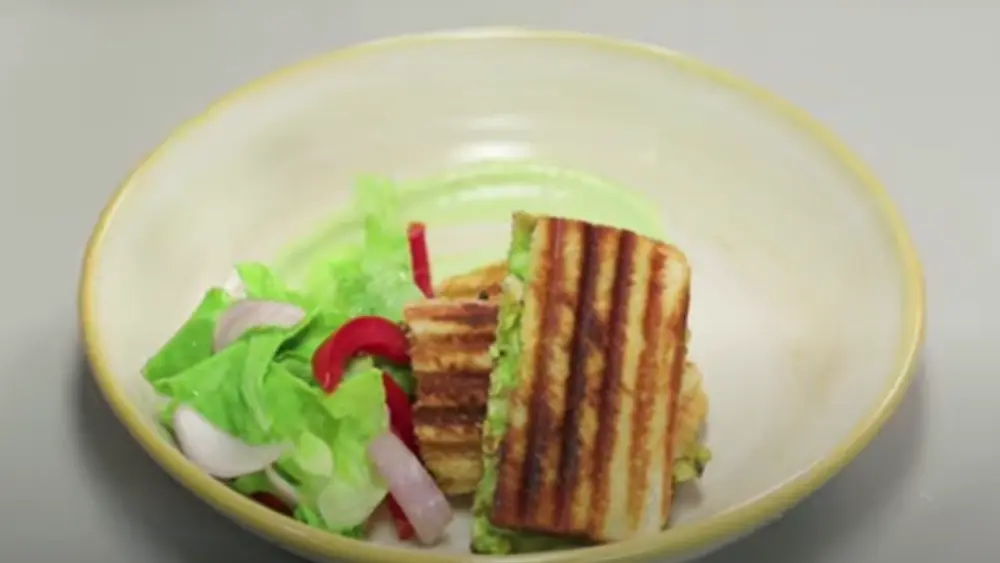 leftover Chicken Sandwich Recipe

10 min

2-3 People

10 min
Ingredients
---
For Stuffing
1 no Onion, chopped
1 cup Leftover Tandoori Chicken
Crushed Pepper to taste
Salt to taste
1 tbsp Mint Chutney
1 tbsp Mayonnaise
4 nos Bread Slices
1 tbsp Butter
For Dip
¼ cup Mayonnaise
1 tbsp Mint Chutney
Salad For serving:
¼ cup Tomatoes, sliced
¼ cup Onions, sliced
Few Lettuce Leaves
Salt to Taste
Method:
1. In a bowl, mix all the ingredients for stuffing and keep aside.
2. Apply butter on one side of the bread and place a spoon full of the stuffing on 2 bread slices  and cover it with another slice.
3. Apply butter on the base of a griller to avoid sandwiches from sticking to the base and grill both the sandwiches until they are golden brown.
4. For Dip, mix mayonnaise and mint chutney in a bowl.
5. For Salad, mix all the ingredients and season them with salt.
6. Serve Hot
---