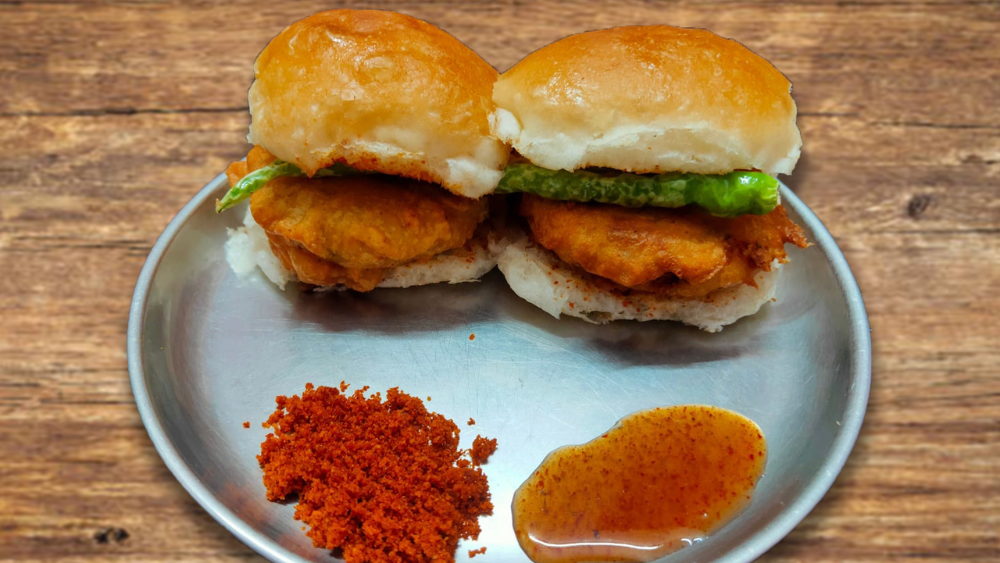 Classic Vada Pav

30 mins

2

20 mins
Ingredients 
---
Besan 
Red chilli pwd
Turmeric pwd
Salt 
Mustard seeds
Boiled potato
Green chillies 
Oil 
Garlic
Ginger 
Coriander leaves
Heat a pan, add oil, mustard seeds and pounded masala ( garlic, ginger & green chillies), let it crackle.
Later add turmeric powder, salt and mashed boiled potatoes.
Mix it well and add chopped coriander. Set aside and cool it down.
Take a bowl, add besan, red chilli powder, salt, some oil, water and mix it to a thick consistency.
Make round balls of potato mixture.
Deep it to the besan batter and deep fry in oil.
Once it gets golden brown, remove it.
Take ladi pav, put a insertion cut, apply chutney and place the fried vada.
Vada pav is ready to serve.
Serve it with mithi chutney, sukhi lal chutney and fried green chilli.