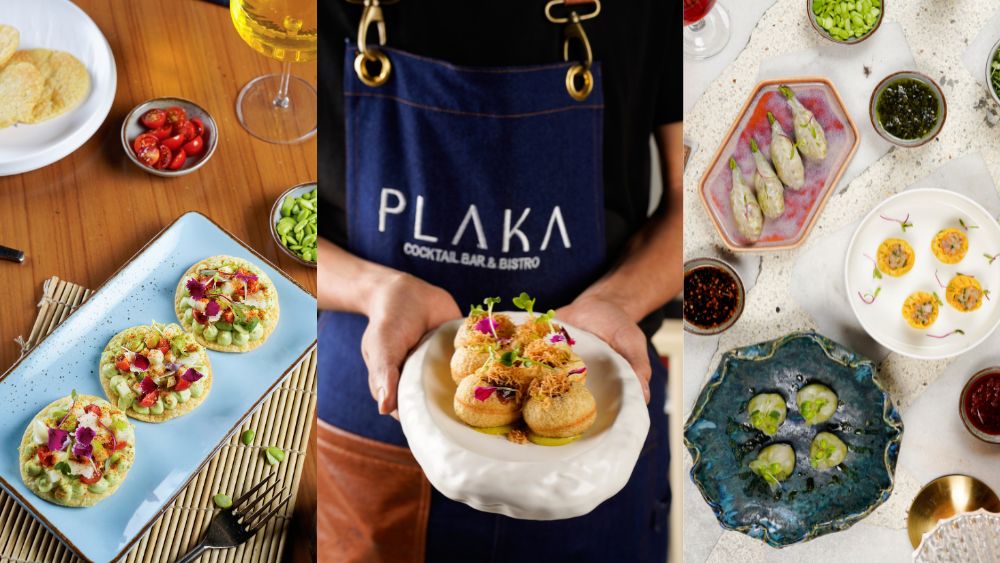 Project information
Name: PLAKA By Chef Ajay Chopra
Concept: PLAKA By Chef Ajay Chopra
Location: Gurugram
Description of Project
PLAKA By Chef Ajay Chopra
Chef Ajay Chopra's culinary journey started in Delhi as a prep cook and now after 25 years of traveling across the globe chef AJAY CHOPRA is showcasing  best of his dishes in Chapter 1 of his culinary journey at PLAKA cyberhub 
As a chef, there is nothing more exciting than exploring new flavors and cuisines during his travels. Whether it's a street food stall in Southeast Asia or a high-end restaurant in Europe, He is always on the lookout for new ingredients and techniques that he can bring back to the kitchen.
One of his most memorable trips was to Singapore, where he discovered the sweet and savory flavors of diverse Asian cuisine. From the Paan salad  to the clay pot rice, and fragrant Laksa curry,  he was blown away by the complexity and balance of flavors in every dish.
For him, traveling is not just about experiencing new cultures and sights, but also about expanding  culinary horizons and learning new techniques and flavors. It is this love for exploration that keeps me inspired and motivated as a chef, and he is always grateful for every opportunity to discover new tastes and ingredients around the world.