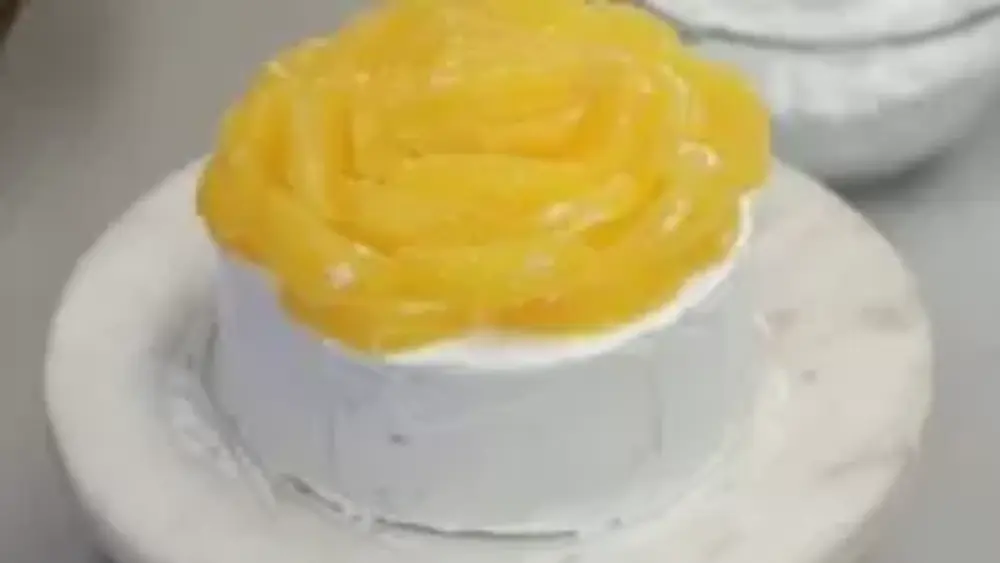 Eggless Orange Cake Recipe

40 min

2-3 People

15 min
Eggless Orange Cake
---
Ingredients
1/2 cup Butter
1/2 cup castor sugar
1/2 cup Condensed milk
1/2 cup Curd
1/4 cup Orange Marmalade
1 tsp baking powder
1 tsp baking soda
1 cup Maida
1 tsp Vanilla essence
2 Malta Oranges
1 cup Whipped Cream
Method
1) First in a bowl add some butter and sugar and cream it or mix it till light and soft.
2) then add some condensed milk, some curd to give a nice fluff and tangy taste, and then add some orange marmalade and mix.
3) Now add some baking powder, baking soda, and maida and mix well with the help of the hand blender to form a batter. 
4) Finally add some vanilla essence to give a nice flavor and mix with the help of a whisk.
5) Take a greased round cake mold and pour the batter till 3/4 of the tin. Tap the cake tin to remove the bubbles and to help it settles well.
6) Now bake the cake at 180°C for 35-40 mins
7) Peel some oranges and remove the segments.
8) Once the cake is baked remove the top crust of the cake with help of the bread knife. Then spread the whipped cream all over the cake.
9) Place the orange segments on the top of the cake and garnish with mint and serve.
---