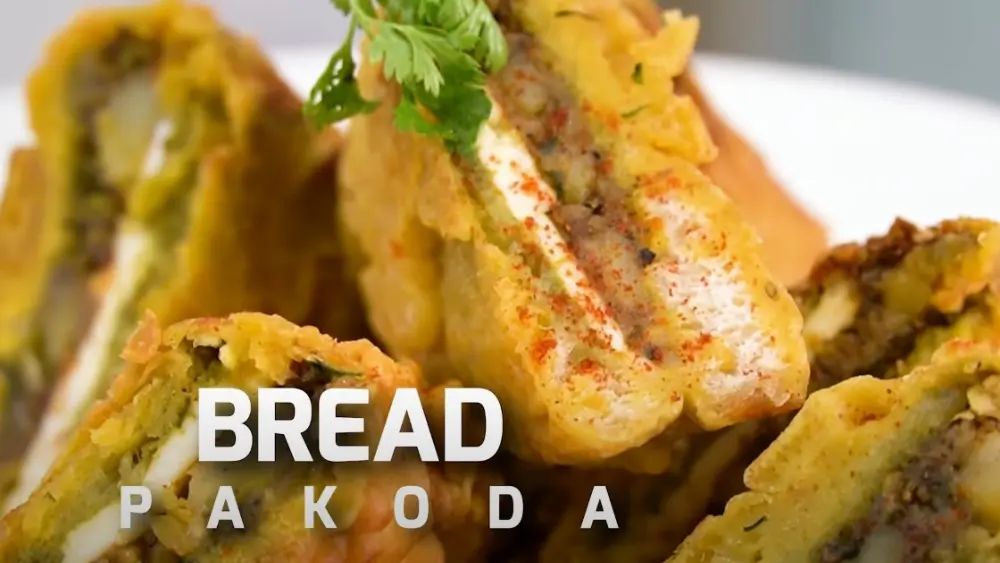 Bread Paneer Pakora Recipe

15 min

2-3 People

15 min
Ingredients
---
 4 pcs Bread Slices
2 tbsp Green Chutney
100 gms Thin Sliced Paneer 
For Stuffing
2 tsp Oil
1/2 tsp Jeera
1 tsp Fennel,
1 tsp Carom seeds
1 tsp Black Pepper
1 tbsp Ginger
1 pinch of Hing dissolved in water
Salt To Taste
1 tsp  Turmeric Powder
1 tsp Garam Masala Powder
1 tsp Red Chilli Powder
2 - 3 Boiled Potatoes
 1 tbsp chopped Coriander Leaves
Pinch Of Amchur Powder
For Batter
1 cup Gram Flour
Pinch Of Salt
Pinch Of Turmeric Powder
Pinch Of Red Chilli Powder
Hing Dissolved in Water
Pinch Of Garam Masala Powder
Water as Required
Method
For Stuffing
heat oil in a pan  , add some Jeera and then add fennel, carom and black Pepper all grinded into a powder then add chopped Ginger and saute  it well.
Then add Hing dissolved in water or Hing powder, some Salt, Turmeric Powder, Red Chili Powder garam masala powder sauté it and then add some boiled potatoes, Coriander Leaves, and finally some Amchur Powder. Mix all things together by mashing the potatoes and let it cook for a couple of minutes.
For Batter
In a bowl add some gram Flour, Salt, Turmeric Powder, Chili Powder, some Hing dissolved in Water for flavor and Garam Masala Powder. Now gradually add water as required and make a thick batter.
For Assembling
Take 4 bread slices and apply green chutney on one side of the slice then place sliced paneer on 2 bread. Sprinkle salt and red chili powder on paneer to add flavor.
Now spread the mashed potato mixture evenly on the paneer. Then spread the chutney on  bread and close the sandwich, cut it into half .
Dip the ready triangles into the batter and coat it evenly from all sides. Slide off the extra batter and gently place it oil for deep frying.
Flip the pakoras and let it fry from all side. Once ready remove it from oil and serve it hot with Green chutney or Ketchup.

---